Setting up a website- be it a company site or a personal blog, is no longer the preserve of code-spewing techies. Lay web users- even those allergic to the sight of HTML tags, can be able to build their own websites. Key to this development has been the introduction and ever-increasing popularity of website builders. Platforms like WordPress allow you to build a site and manage your content but still demand a level of specialized skill.
Website builders don't need you to understand the inner workings of a website at all. All you need to have is an idea of how your site should look and what it should do. While the WebSphere is literally awash with website builders, there are three which stand out: Weebly, Wix, and Squarespace.
Each of these has its own merits and demerits and, of course, it's own pricing. You, therefore, need to have a good idea of what you want your website to achieve before you commit to any one website builder. To help you with that we did an in-depth comparison of Wix vs Weebly vs Squarespace, and below are the ultimate results of it.
Ease of use
Though every website builder claims to be the most intuitive, Wix truly lives up to the claim. You can literally drag and drop elements onto a page without having to go into the nitty-gritty of screen dimensions. While if you perform a Wix vs Weebly comparison then you will that though Weebly offers the drag-and-drop functionality in its editor, it is limited to certain areas. This may seem a limitation at the time, but it allows you to change your templates later without losing your content.
The intuitiveness of the Wix editor comes at a price; you will not be able to change your templates in future when the need arises. Not allowing users to edit CSS templates is one of Wix's key drawbacks.
Also as compared to Weebly, the Wix editor has the title to every widget hidden, while same is not the case with Weebly, where you can clearly see the name of the widget even without hovering on it.
Squarespace barely figures in the usability stakes with an interface that takes a bit of technical nous to effectively use. If you are expecting a similar Drag and Drop widgets interface, then Squarespace is going to disappoint you. Though it is a Visual WYSIWYG editor, if we perform a Wix vs Squarespace comparison or a Weebly vs Squarespace comparison, then the developers of Squarespace fails at some points.
Design features
It is in design that Squarespace shines brightest. From the wealth of aesthetically pleasing templates this platform offers, you can see that design is the center of their focus. Built using the latest CSS, JavaScript, and HTML tools, these templates are not only pleasing to the eye, they are search engine-optimized.
Your target audience will have an easier time finding your website, and they will like what they see. Even webmasters accessing the backend to update the website will love the look and feel of the interface. The cherry on top is that Squarespace makes templates that are mobile-friendly, a key attribute in this age of mobile convergence.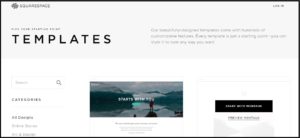 If there's one flaw that can be picked out from Squarespace template design is that it perhaps is too reliant on high-resolution images. If you don't have matching pictures to replace the ones in the Squarespace templates, the look of your site might not be what you imagined.
Which is not to say Weebly is a non-starter when it comes to design. They do offer sexy, mobile-ready templates that will rank well on search engine results pages. But it's clear to see that the emphasis is substance rather than style.
So where does Wix figure in the design stakes? Wix boasts more than 500 template designs for you to choose from and their design has improved vastly over the past year. However, they do not offer the flexibility of other website builders; you won't be able to customize the templates to your liking.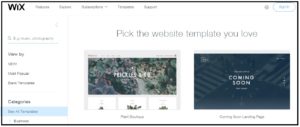 Flexibility
Which brings us nicely to our next point of the Squarespace vs Weebly vs Wix comparison. We've seen Wix templates are not as flexible as some would like in terms of design. But in terms of functionality, the makers of Wix have some goodies up their sleeve.
You can add a number of functionalities to your site via the Wix App Market. Through these add-ons, you can integrate a blog, email marketing and client invoicing, among other features, to your site. Experts, however, argue that these apps are not truly integrated into the site.
Weebly offers users the option to add custom code to a page to improve functionality or make it look better. So you're not limited to what the template has to offer. This is in addition to a raft of built-in features that will serve the needs of most businesses and individuals looking to create websites.
What lets Weebly down from a flexibility standpoint is how hard it is to move your site to another platform when you choose to do so. Whereas Weebly gives you the option to export your pages zipped, moving your content will prove a challenge.
Squarespace has a developer platform that allows you to code features and functions onto your website beyond the WYSIWYG interface. But everything is built in, including the features that Wix offers through apps.
The most important functionalities are developed in-house by Squarespace and made available through its templates so you don't have to go looking for third-party apps, worrying whether they are compatible.
SEO
As we mentioned earlier, Squarespace has made a deliberate effort to not only beautify its templates but also to optimize them for search engines. However, this support for SEO is limited and you only get the option to add the meta description.
Built on AJAX, Wix is not built for both Google and Bing web crawlers to easily locate. They have on-page tools to help with SEO, but these are not easy for non-technical users to utilize.
Weebly in terms of offering SEO setting doesn't come up with too much technical stuff. Under the Seo settings option, you get to add the Seo descriptions and meta descriptions for the page, options to add the header and footer codes ( good option to easily integrate google analytics, and the last option to add the 301 redirections.
Marketing features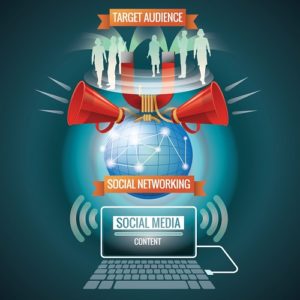 Marketing is one of the weak points of Squarespace. Apart from social media share buttons and URL redirect tools, this platform has few features to help you draw visitors to your website. The ones available require workarounds.
Weebly allows you to add basic custom marketing features to your website through its HTML editor. However, it is limited when it comes to adding advanced marketing features such as customized email collection tools and customized social media sharing. This is down to the fact that it does not give users root or FTP access to server files
Technical support
With Wix, you don't need to go far to get help in case of an issue as you can get all answers you need on the Wix knowledgebase. If you really need to talk to an expert you can reach their support team via email tickets or phone. There is also a forum where you can get all the help you need.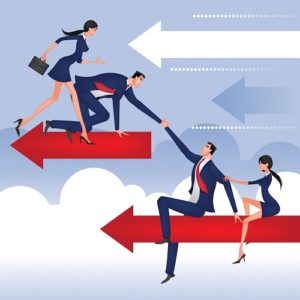 Squarespace has all of the above support channels apart from a phone line. This has been effectively replaced by a live chat that's available 24/7, which trumps a telephone line only available during working hours. Despite the absence of a phone contact, Squarespace is known to offer the best response time.
Weebly offer phone support and some customers praise the responsiveness of their support agents.
Pricing structure
Though the three website builders have different ways of pricing their offerings, a Wix vs Weebly vs Squarespace comparison based on time and features reveals Squarespace as the most expensive option.
You could argue that this is based on real value but if yours is a short-term project, you had better consider going with Wix. They have a free tier available to those who don't mind the URL ending with .wix.com. But even their premium plans are competitively priced if you won't be running the site for long.
Weebly, who also has a free tier, offers great value and their prices are a bit lower than Squarespace. Another advantage this platform wields over Squarespace is that it has fewer caps on features than Squarespace. If you own a small or medium-sized business, Weebly's pricing will make sense to you.
Conclusion
When considering which website builder between the three to use for your website, bear in mind what you need vis-à-vis your budget. All three website builders are highly functional and have graphics that will appeal to your visitors.
However, Squarespace is the best option in terms of aesthetics, whereas Weebly provides the best functionality. If you want just a basic site for the short-term, the free tier Weebly and Wix offer might be the best option.