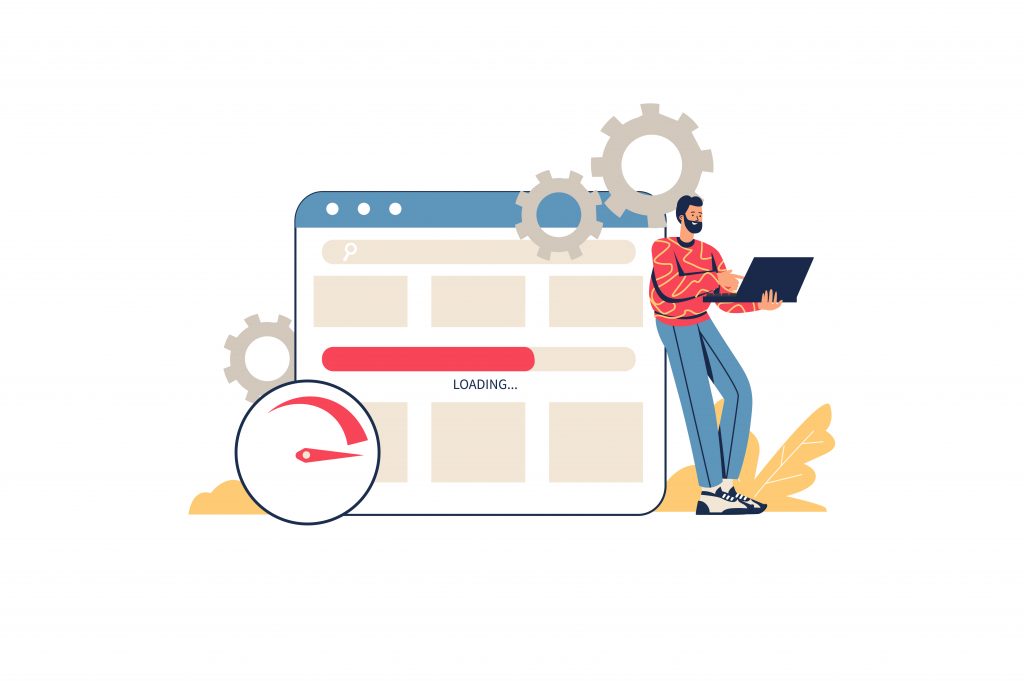 Everyone knows the feeling of waiting for a website to load. On average, if a site takes more than 3 seconds to load, users will start to abandon the site and move on to something else. Optimizing your website can increase conversion rates and improve search engine rankings because fast sites drive faster indexing and faster loading times will improve your site's user experience and also make it easier for Googlebot to crawl your pages.
Page speed is an important factor for all these reasons although it's not the most important. Many websites rank well on Google but still load slow. The website may be large or have a lot of content, or could have a faulty design. A simple analogy is to think of the internet as a freeway. If there are too many cars on the road, it's going to take longer to get where you're going. So if your website has too many files or those files are very large in size it's going to take longer for the site to load.
Google has created a tool called Pagespeed Insights that you can use to check your site speed. You can type in the name of your website address into this tool and it will show you how fast or slow your website is. The pagespeed insight tool has received criticism because it is not fully accurate when it comes to measuring pagespeed. The tool can show that a website is very slow even when it is not, and websites will be rated poorly if they aren't fully optimized even for optimizations that don't make much difference when it comes to load time. I prefer using the GTMetrix pagespeed tool which also shows the pagespeed insights score within it.
So should you optimize your site? While site speed is important, it's not the most important factor when it comes to success on google. There are many other factors that affect your ranking on google and if you want to pick and choose what aspects to focus on improving, I would recommend focusing on site quality, content quality and backlinks. Unless you have excessive loading issues.
In conclusion, it's important to have a fast website but there are many other factors that determine rankings and success. It's also important to have a stable site, which may include having an SSL certificate, caching plugins, CDN, responsive design, and secure hosting.
As the popularity of the internet continues to grow exponentially each year, website speed is still not the most important factor when it comes to success or ranking on Google but it is still something website owners should keep in mind.